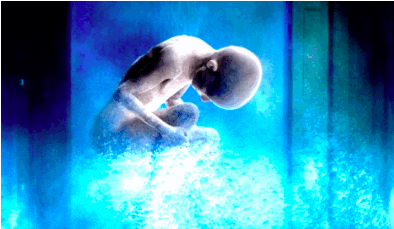 It's been a few months since my last blog post. Partially because Erin and I moved, partially because of life, but also because I've been head's down writing a new book. I got the rough of my new SciFi,
The Extractor,
done in May and hunkered down in the Bat Cave for editing.
But I'm rising up from the depths, to say howdy and fill you in on what's all been going on!
New Home!
Deek and Erin get a new home!
So what's been going on? Well, to start with, this last June Erin and I bought a house! My bride is better at multi-tasking than I am and
wrote about our new digs
. I love our house. It's a small townhome and, while not extravagant, it's simple like me, but cute and sweet like Erin. It's a good mix of the two of us. No yard to maintain, no outside work--painting, roof, etc--either, so nice and easy to keep up.
Erin did a heck of a great job decorating it--Heeeeellllooo, Craigslist!--and it looks amazing decked out for Christmas. :-)
Heartbreak
At the beginning of July, we lost a wonderful man when Erin's PaPa passed away.
PaPa and his Babydoll!
He'd been a huge part of her life and one of the best storytellers ever. I'd am incredibly blessed to have gotten to know him over the last few years and get an inkling of what a special person he was. Erin, PaPa's Babydoll, wrote an touching
tribute to him
.
Since July, it has been a series of firsts without this wonderful man. PaPa's first birthday, first Thanksgiving, first Christmas. Erin's incredibly strong and is working through these firsts one at a time. I'm so very proud of her. She wrote about missing and
loss at Thanksgiving
.
I'm honored to get to stand beside her and hold her hand as she faces each day.
Across the Country
At the end of June my parents made the trek across the country for their first visit! Of course we had to show them the land and introduce them to some of the finer things in the South. We started with a trip to
Charlotte Motor Speedway
!
Charlotte Motor Speedway!
Outside the Speedway
We got to take a bus tour of the grounds. Charlotte Motor Speedway has been the filming location of a ton of movies, including one of my favs
Talladega Nights: The Ballad of Ricky Bobby.
Erin and Deek get to tour the track where
Ricky Bobby drove!
The Speedway also offers bus tours, so we got to take my folks around the track and learn some of the history.
Busses from the annual school bus race!
Our little town has an adorable Fourth of July parade and gets all decked out to celebrate our nation's birthday.
Deek and his mom
Deek's Parents
Getting cozy with my love for a little fireworks action!
Since August is my mom's birthday, we took her to one of our favorite restaurants for some fajitas and a little birthday fun!
Getting some sombrero birthday love!
We are lucky that our parents get along so incredibly well. Check out this motley crew! They look like they could be up to all kindsa mischief!
Deek and Erin's Motley Crew
My bDay and Christmas!
I'm incredibly lucky to get to get to spend my days with my best friend. And this season Erin and I have been busy as monkeys at a banana factory! To kick things off, Erin surprised me with a day trip to the beach!
I am a TOTAL beach bum and fortunately for me, my bride is a total beach babe. Like sand and salt water we go perfect together.
Deek and Erin beachin' it in the
PNW and again in the South!
My beach babe and some java!
Time for some Christmas cheer!
Check out the smile on the Bearded Sleigh Master!
No judgement, having that beautiful woman on my lap
makes me smile too!
Checking out the lights in our neighborhood!
This woman is so much fun!
Getting on our dark side as we check out the latest Star Wars flick!
Insane light displays!
Spending the holiday with my love!
Simply breathtaking!
Erin always makes me smile!
I'm so beyond blessed to get to spend my days with this amazing woman. She makes my heart happy and has taught my soul to dance.
#Happiness
Merry Christmas to all and until next time, Rhew on!